Free Webcast – December 8, 2020 at 5 PM CET – 8 AM PST

The replay and the materials are available with the same registration link during one year!
 The Yole Group of Companies joins together the powers of its member companies for the first time to deliver a complete view on the global thermal imaging market and focus on the technology of Chinese players.
Despite all the negative effects of the pandemic on various industries this year, there have been beneficiaries, such as the thermal imaging market. According to Yole Développement, during 2020, demand has skyrocketed due to the Elevated Surface Temperature (EST) application, or fever detection, as some like to call it. Such systems could mitigate virus spread by detecting people with symptoms like fever in various infrastructure environments. However, will this be a sustainable business? Or will it go back to normal next year?
Chinese manufacturers have gained a lot of attention in this application, going head-to-head with established US/EU manufacturers. For this reason, System Plus Consulting reverse-engineered the focal plane arrays (FPAs) from the Iray T3S, a thermal imaging module found in augmented reality (AR) helmets used by the Chinese police for measuring people's temperatures. It has compared the T3S to other manufacturers' products, including FLIR, Seek and GuideIR, to gain insights into the technological choices of this manufacturer.
A big question that arises from the use of such thermal cameras for EST is their accuracy and fit for this specific application. How could a non-expert user or the policemen using these cameras know the impact of various adjustable parameters in the control software? For this reason, Piseo opened up the heart of the T3S from Iray, bypassing the original software and using its own in-house developed algorithms. It looked at the reliability and the accuracy of the numerous software parameters and gave insights into the image processing chain.
If you are curious about the general thermal imaging market, the effect of EST, the rise of Chinese manufacturers and their technological choices for hardware or software and algorithms, then you just need to participate in our exclusive webcast.
Where? Online
When? December 8th, 2020 at 5 PM CET – 8 AM PST
Speakers
Sylvain Hallereau
Senior Technology & Cost Analyst – System Plus Consulting
Sylvain Hallereau has been Project Manager at System Plus Consulting since 2000. He is in charge of costing analyses for Integrated Circuits, Power semiconductors and LEDs. He has significant experience in the modeling of manufacturing costs for electronics components, Sylvain holds a Master degree in Microelectronics from the University of Nantes, France.
Dimitrios Damianos
Technology & Market Analyst, Imaging & MEMS – Yole Développement
Dimitrios Damianos, PhD joined Yole Développement (Yole) as a Technology and Market Analyst and is working within the Photonics, Sensing & Display division.
Dimitrios is daily working with his team to deliver valuable technology & market reports regarding the imaging industry including photonics & sensors.
After his research on theoretical and experimental quantum optics and laser light generation, Dimitrios pursued a Ph.D. in optical and electrical characterization of dielectric materials on silicon with applications in photovoltaics and image sensors, as well as SOI for microelectronics at Grenoble's university (France).
In addition, Dimitrios holds a MSc degree in Photonics from the University of Patras (Greece). He has also authored and co-authored several scientific papers in international peer-reviewed journals.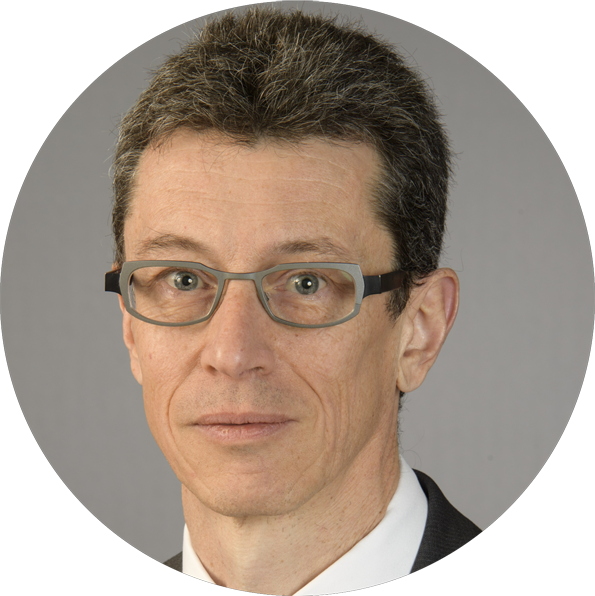 Olivier Andrieu
Innovation Leader and System Architect – Piséo
Olivier Andrieu, PhD is an R&D Project Director and Mechatronic System Architect at PISEO. He is working in collaboration with Yole Développement's team to perform comprehensive technical analyses of innovative Photonics-based illumination and detection systems and markets. His expertise is based on the development of disruptive solutions taking into account mechanical, electronic, optic and thermal issues to achieve application requirements. Previously, Oliver Andrieu worked for EFI Automotive as head of innovation and, prior joining PISEO, for Philips Lighting where he developed and implemented numerous LED lighting solutions on a global level.
More information: here
Contact Julie Robert – julie.robert@yole.fr